About a week ago, my landlady agreed to let me get another bunny. She did, however, put strict stipulations that I had to make sure all of my housemates agreed. After talking to my housemate Kate, who is EXTREMELY allergic to basically every animal on this planet, we both decided that it would be best to get a rex/mini rex because neither of us are allergic to rex fur.
At first, I was a little bummed, because this ruled out most of the breeds I was looking at. I really wanted a lop, but all lops have regular fur... right? WRONG! I discovered a lovely breed called the "velveteen lop" which is a miniature english lop with rex fur! Velveteens are hard to find in the US, since the breed is still very new and on it's way to becoming accepted by the ARBA. I managed to locate a breeder about 1.5 hours away. And now I have a baby on reserve :)
Here she is: (broken blue velveteen doe)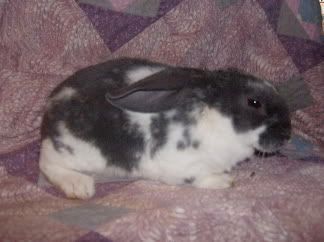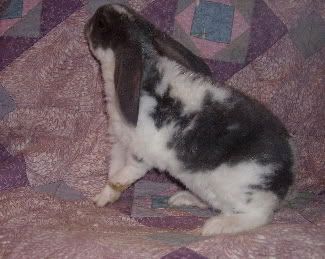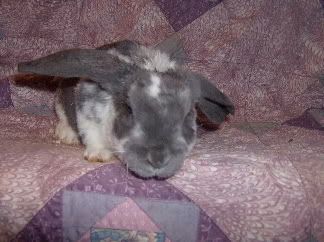 Isn't she beautiful? The pictures aren't the greatest quality, but it was nice to see her, anyways.
She will be coming home on November 25th, the day before she turns eight weeks old.